What we do
Reinforcing the field of citizen, inter convictional, inter identity dialogue.
Dialogue
Our professionally trained facilitators support conversations that are healthy, constructive, respectful and authentic.
Facilitation Training
We provide in depth training, building skills that enable facilitators to navigate the most difficult interpersonal and group dynamics.
Design
We accompany bridge-building initiatives and inter group collaboration efforts with sound advice to ensure deep learning and restored relationships.
ABOUT CONNECTING ACTIONS
Connecting Actions is an international initiative to convene citizen, intercultural, interfaith and intercommunal dialogue organisations and experts
Connecting Actions is an international initiative to convene citizen, intercultural, interfaith and intercommunal dialogue organisations and experts to share best practices and reinforce this essential field for a better coexistence.

The initiative received its name based on a global network that its initiator, the Muslim Jewish Conference, created in response to the refugee crisis in 2015. The group mobilized a few hundred young Muslims and Jews around Europe to help assist the refugees by providing food and clothing for them upon their arrival in Germany, Austria, and Hungary. From this initiative, the scope of Connecting Actions expanded to help build bridges between the bridge builders.

The first symposiums, hosted by The Muslim Jewish Conference (MJC) in collaboration with Coexister, Three Faith Forum, Faith Matters, and the European Union of Jewish Students, served to bring citizen, intercultural, and interreligious dialogue groups from around Europe to share their experience. They also paved the way for building the Coalition that was created in June 2018.

Connecting Actions, now an independant non profit organisation registered in France, in the backdrop of mounting religious, ethnic and political tensions in Europe, will address pressing questions around the concept of active coexistence, methods and objectives of dialogue, challenges, combating radicalism, resources, social messages and media coverage through intense rounds of discussions.

Since June 2018, Connecting Actions is leading the newly formed European Institute For Dialogue, gathering a dozen European NGOs working in this field, to reinforce our action and multiply our impact.
Who we are
This is the team behind organizing Connection Actions
Rafael Tyszblat
Co-Founder and President
Ilja Sichrovsky
Co-Founder
Alexander Hohenecker
IT and Strategic Advisor
Resources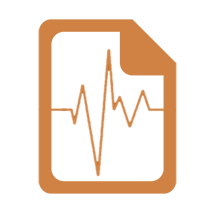 The official report for the 2016 Connecting Actions symposium is now ready for review. Please find the download below Download as PDF [EN]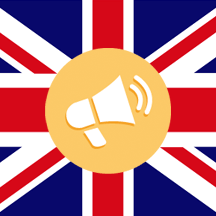 For Immediate Release Press contact: Rafael Tyszblat +33 6 17 03 76 56 rafael.tyszblat@mjconference.org Rachel Delia Benaim +1 561 699 6121 rachel@mjconference.org Download as PDF Connecting Actions: 20 dialogue organisations met in Paris to share dialogue solutions to violent and uncertain times From November 23rd to 25th, 20 citizen, interfaith and intercultural dialogue Read more about Post-Conference Press Release[…]
Previous
Next
×

The Connecting Actions E-Book is here
Newly released!
"Dialogue, Not Hate - Best practices for Citizen Dialogue".

12 European organisations, Ad Astra, Coexister, Connecting Actions, Faiths in Tunes, Fryshuset, G3i, GIP78, JUMA, the Muslim Jewish Conference, Sharing Perspectives Foundation, The Upper Room, and United Religions Initiatives contributed to this book to share some of their concepts, tools and projects around citizen, intercultural, interfaith and interconvictional dialogue.

Dive in to know more about this diversity of approaches.